Today we bring you a special feature we've been planning for the last few weeks, a roundup of some of the Playstation Mobile titles which have been released thus far. We will be analysing four PSM games in this article and bringing you our opinions on how these perform on a variety of devices. Read for more details on our feature….
OMG-ZOMBIES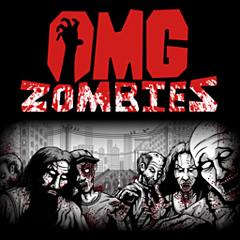 OMG-Zombies was developed by Indie developer Laughing Jackal and was originally released as a PS Mini on the PSP, PS3 and Vita. The game is an arcade zombies shooter with a puzzle element integrated into its formula. Physical controls are available, however, touchscreen support is not currently enabled. It is fine to play on the Vita or Xperia Play, however, other phones and tablets are limited in their support for the title.
The hand drawn graphics are lovely, and, although the game is dated when compared to the range available in these times on mobile platforms, the game still is very fun to play and could be considered of higher quality than most of the zombie games available on the Android platform. Another nice thing is the change of some of the game mechanics in its transfer to the PSM platform.
SCORE: 8/10

ALIEN BREED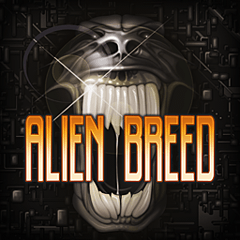 Alien Breed is a game over 20 years old, having being originally made as a 16-bit game back in 1991. This re-release has seen it come to modern handhelds and Android smartphones for the first time. The game is a top down Alien shooter and has been enhanced since its original outing.
This version of the game includes the original game's levels, sixteen levels from the special edition, four levels which were created for the iPhone release a short while ago and a set of four new levels for this PSM release – all at a very affordable price and containing enough content to allow it to be a great value purchase and one of the more premium offerings that smartphones can now offer! Graphics and audio have been improved and look great on both the Vita and Android devices (we tested a phone and tablet).
Despite having a couple of issues (such as oversensitive controls) the game is still a fantastic package and definitely should be played.
SCORE: 8/10

Fuel Tiracas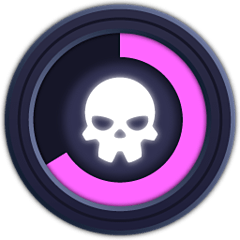 Indie developer FuturLab has taken the world by storm with its hit PS Mini VELOCITY taking the industry by storm and received all-round critical acclaim. Fuel Tiracas is one of the two titles the studio prepared for the PSM launch. This game is available on the store for 40p (UK), a miraculously low priced title.
The game features 12 levels which become more and more difficult with time. The objective of the game is to place fuel in fuel cells which must be activated to progress. Each cell takes a different colour fuel and you must act fast to fill them up to complete the level. This is one of the games you play on the bus or train while heading to school, college or work which becomes quite addictive (kind of like Angry Birds).
This title is exceptional value & one of the best offerings of the PSM platform thus far!
SCORE: 9.5/10

Beats Slider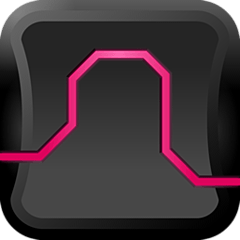 Beats Slider is the second title by FuturLab which was released on the launch day of Playstation Mobile. This is the more expensive of the two titles, but has more content. It is a puzzle game and focuses on sliding blocks into their correct sequence. It is one truly only for puzzle-game fans and I doubt people who do not like puzzles will be interested.
For any of you who do like puzzles, this is another great title for the bus or train. Levels are short and can be played within the period of a few minutes, the gameplay is very fun and the game looks and sounds great too. This is definitely another great offering by FuturLab and is very good value to those who like puzzlers.
SCORE: 8.5/10

So, that's it for our first Playstation Mobile roundup. Stick with us for more features like this is the near future. We will also be bringing at least one new review and present our INSIDETHEBOX GAME OF THE YEAR AWARDS 2012 this Friday, 21st December!